Daytime Show
Previously on The Jump:
Error
This video doesn't exist
Panel:
Guest:
---
First Half
Error
This video doesn't exist
Waiting on Kawhi worth it for Lakers and Clippers?
"Absolutely. Because it's Kawhi Leonard. He's the type of guy who will make a difference in your team. If the Lakers get him, were talking about potentially one of the most star-studded teams we've ever seen in the history of the league. If they don't get him, they'll be a competitive team, a playoff team, but I find it hard to believe that they can assemble a championship team" – Windhorst
"It's a big risk, but it's a big reward. He's that kind of player" – Elhassan
"That point passed yesterday when everybody else came off the board. That's what worries me. If the Lakers miss, I don't see where you add the pieces that put you in real title contention" – Friedell
Nichols:
How does D-Lo trade change Warriors expectations for next season?
"It doesn't. This is still a gap year. This is a group needs a break. But I don't think they got that much better with this trade. They have a trade piece now. Russell doesn't fit long-term" – Friedell
"Offensively, he's a fit. With Klay being out until the all-star break, they need someone to replicate the shooting, scoring and the threat" – Elhassan
"I wish they wouldn't have given him a max contract because I don't necessarily know if he had max offer elsewhere. I don't think that the Nets wouldn't have given him a max contract even if they hadn't done this big deal. I wish they wouldn't have given Brooklyn two first round picks. But they salvaged their situation. With where the West is, I'm not even ruling them out on making a run in the playoffs next year" – Windhorst
Elhassan:
---

July 1, 1996:
---
Error
This video doesn't exist

Buying JJ Watt's NBA pitch?

Harrison Barnes couldn't find a pic where he was making one?

Will Heat fans forgive Jimmy Butler for past shade?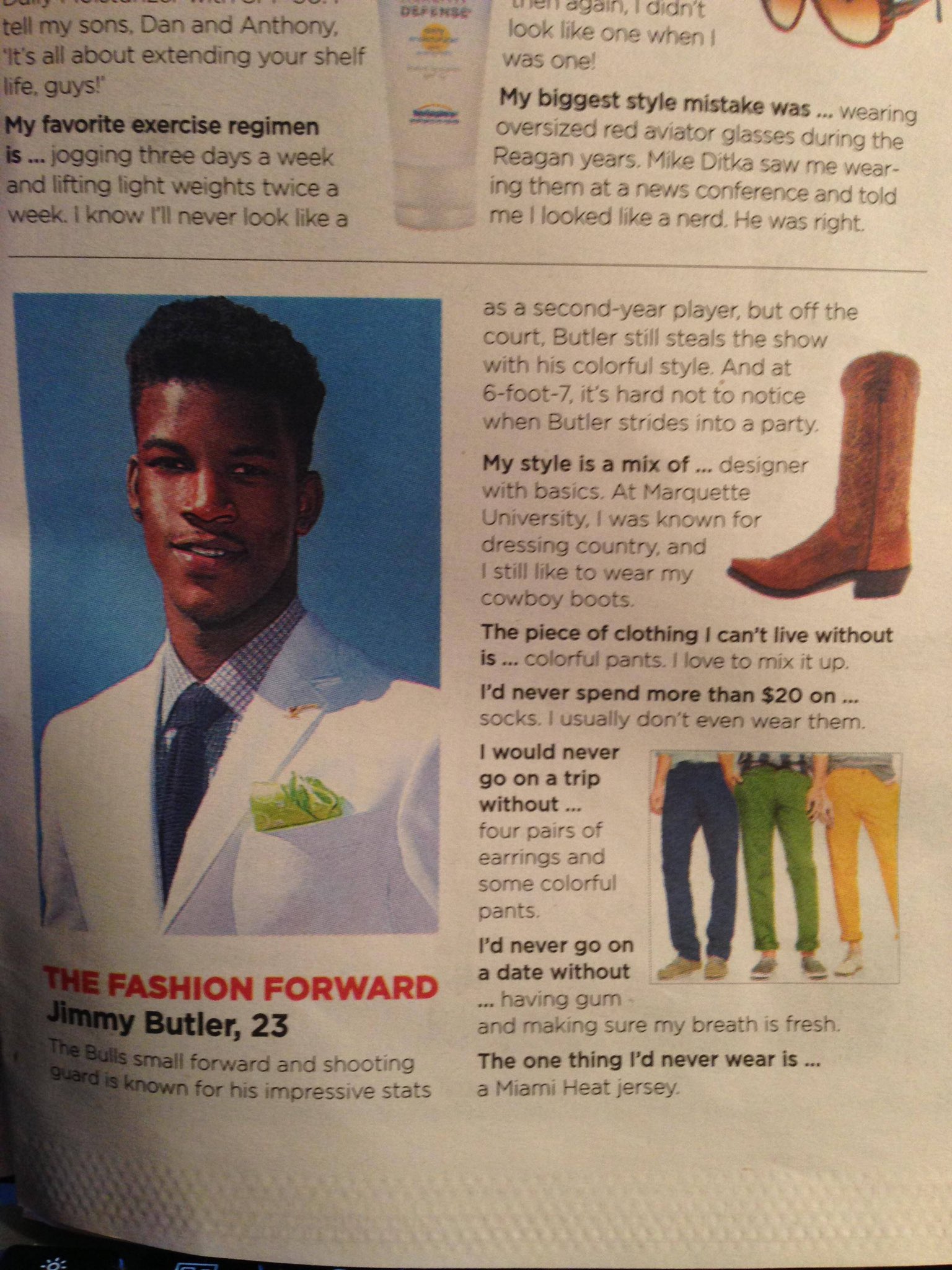 Moving on…
Jimmy Butler trade to Heat in limbo?
"I do believe they're going to get this done, but could end up having to come off of a draft pick" – Windhorst
"To me, Miami is the one that's on the hook here. They're the ones that need Jimmy Butler more than any other part of this deal that's happening" – Elhassan
"It just makes sense for Jimmy to be in Miami, in that environment as the guy" – Friedell
---
How the Nets pulled this off, and what's next by Zach Lowe
---
Second Half
Error
This video doesn't exist
How did the Nets win free agency?
Windhorst:
Elhassan:
Will KD & Kyrie resemble KD & Russ?
"No. I don't know if either one is going to have close to the athleticism that we saw in that pairing in Oklahoma City. But this whole thing is less about the Nets and more about the Knicks" – Friedell
Where do the Knicks go from here?
"The Knicks remain the league leaders in bad optics over and over and over" – Friedell
"So many Knicks fans out there are so sick of talking about tomorrow" – Nichols
"The decisions that they're making do indicate that they are changing" – Windhorst
---
Which team is best in the East right now?
Joerger: Philly, Milwaukee and Boston

Windhorst: Milwaukee
"They are not done. They may be done with free agency, but by doing that sign-and-trade with Brogdon, they picked up three draft picks and a $13M trade exception that they can use to add to this team through the season. They're going to be in great position with great continuity"
Elhassan: Milwaukee and Philadelphia
"Indiana moved themselves up tremendously. Oladipo/Brogdon might be the best defensive backcourt in the NBA. And people are going to see that T.J. Warren was an excellent pickup for them"
Where's the best fit for Boogie?
"He's got to find a place that he's comfortable. He should go right back to Sacramento" – Joerger
Coached Boogie in Sacramento
"Lakers are an option for him, if Kawhi doesn't go to the Lakers. Other than that, he may have to sacrifice money to make a better fit for free agency next year" – Windhorst
"He's got to show the world that the injuries are done" – Elhassan
---
Twin Towers
Fear for Mascots NBA-wide?
Robin and Brook Lopez reunited on the Bucks. Last played together at Stanford
Error
This video doesn't exist
Who is best role player still available?
"Rajon Rondo" – Joerger
"Marcus Morris for the Lakers if they don't get Kawhi" – Windhorst
"Kelly Oubre Jr." – Elhassan
"Were acting like he's 2 years away from retirement. This guy has got a long career ahead of him" – Elhassan
---
Nighttime Show
Panels:
First Half Only:
Second Half Only:
---
First Half
Error
This video doesn't exist
How long can Clippers & Lakers wait on Kawhi? | How does Butler's 4-team trade impact Clippers pursuit of Kawhi?
"They're still in it. They had two max spots which they don't have anymore. This would be just for Kawhi. That's a fundamental decision for him. It's similar to what he had in Toronto. He'd be the unquestioned superstar with the Clippers" – Shelburne
"I wouldn't turn my back on my teammates. He should sign a 1-year deal with the Raptors to make everyone at ease. This is a huge decision" – Pippen
Windhorst:
"You wait until he tells you you're out. You have to. You're going all in. This is Kawhi Leonard" – Shelburne
"He's a security blanket for any team" – Pippen
Who's going to fill out Lakers roster?
"I don't expect Iguodala to remain in Memphis. He is Rob Pelinka's former client, he would be a great fit for the Lakers" – Shelburne
"I like the familiarity of AD. and Boogie Cousins playing inside. They can use a guy like Cousins" – Pippen
"They're going to need a quality starting center" – Windhorst
---

Think Whiteside will find a spark in Portland?
Error
This video doesn't exist

Ever seen a fake shammgod? (Via The Big 3)
Moving on…
Any silver lining to Knicks free agent moves?
Error
This video doesn't exist
Windhorst:
"I could make this whole argument: The depth and the youth. The Knicks might be a playoff team next year. They could sneak in as a 6th, 7th, 8th seed in the East. The problem is: you had your franchise expecting Kevin Durant and Kyrie. They had known for some time that they were out on Kyrie and once they were out on Kyrie, they were effectively out on Kevin Durant" – Shelburne
"There's a lot of scar tissue there. They have to find a way to get a free agent that can bring other players. But they need a new face lift" – Pippen
---
Second Half
How does D-Lo fit with Steph?
Arnovitz & Pippen:
"I feel like this might be a little bit of a marriage of convenience. I'm not sure it's going to last. They were in scramble mode" – Windhorst
Woj: Austin Rivers agrees to 2-year deal with Rockets | Where do Rockets stand in West?
2nd year of the deal includes a player option
"I could have gotten more money other places, but I believe in what we're doing here [in Houston]. The fit is everything" – Austin Rivers
"When you looking down the road at where the Rockets can be a year from now, we realize how good this Rockets team has been for the last 2 years. The only thing that's been standing in their way is Golden State. This is an opportunity for this kid who came in last year and played very well for the Rockets to continue that and I think it's a great path for them to take" – Pippen
"Finally somebody who is recognizing where the Rockets are. He said, 'we can win this'" – Windhorst
"For all of just the chaos, this is a really good basketball team" – Arnovitz
Pippen:
---
Error
This video doesn't exist
Did KD make best choice for his legacy?
"Regardless of what his reasoning was, doesn't matter. He's there now. The guy who did his surgery was the Nets team doctor" – Elhassan
"I think he's done something very special. Brooklyn basketball is bigger than the New York Knicks. Just saying that alone has put them over the pinnacle. Brooklyn set them up for this day. 2 years from now, will be excited to watch basketball in New York again" – Pippen
Windhorst & Elhassan:
On KD's time with the Warriors:
---
Patrick Beverley agrees to 3-year/$40M deal with Clippers
"He deserves every penny. He makes Clipper basketball exciting to watch" – Pippen
"Big part of their culture and identity as a team is what he exemplifies" – Elhassan
Little bro's splash
Seth Curry agrees to 4-year/$32M deal with Mavericks
"His dad [Dell] just kept saying, 'He needs to get paid'" – Windhorst
6 minutes?
Kanter: "Blazers only gave me 6 minutes to accept offer"
Understand Kyrie's reasoning for picking Nets?
Grew up as a Nets fan when they were still based in New Jersey
"When you grow up watching a certain team be successful, there's going to be an affinity in heart for that team" – Elhassan