Opening:
Today's Panel:
---
First Half
Monologue: Lakers margin of error is even smaller than you think
Like the Cavs at home, the Knicks at home, Pelicans without AD and the Grizzlies with/without Jaren Jackson Jr.
---
Encouraged or discouraged by Lakers last night?
"If you look at this Lakers team, they're too hot and cold for me to say that you should think that they're going to make the playoffs or they're not going to make the playoffs. I'm bothered. Largely because their have been a lot of issues with how bad the young guys want it. They had a fortuitous night last night with other teams taking losses" – Ogwumike
"I'm happy with what LeBron did. LeBron led with positivity and it looked like he found his joy yesterday" – Ogwumike
"The NBA is nervous. You got to have the Lakers in the playoffs. But the Kings ain't worried about that, the Clippers ain't worried about that. Sacramento wants this bad. It seems like their urgency is on a different level than the Lakers, same with the Clippers" – Spears
Smart for LeBron go full throttle right now?
Played 37 minutes last night
"You got to make sure this team is as pretty as possible going into free agency. If the Clippers make it and they don't, that's another thing that the Clippers will probably use against them. But LeBron not in the playoffs, of course he's going to go full throttle" – Spears
"If LeBron James is healthy right now, I see no problem with him playing and going full throttle. Why not shoot your shot?" – Ogwumike
---

February 28, 2008 – Devin Harris (Nets) with the alley-oop pass to Vince Carter (Nets) who finishes it with the one handed alley-oop dunk!
---

Father Time; Think Vince went home and watched his old highlights?

Traction; Do stepbacks produce the best ankle breakers?
Fan Reaction:

Distractions; What was Corey Brewer looking at?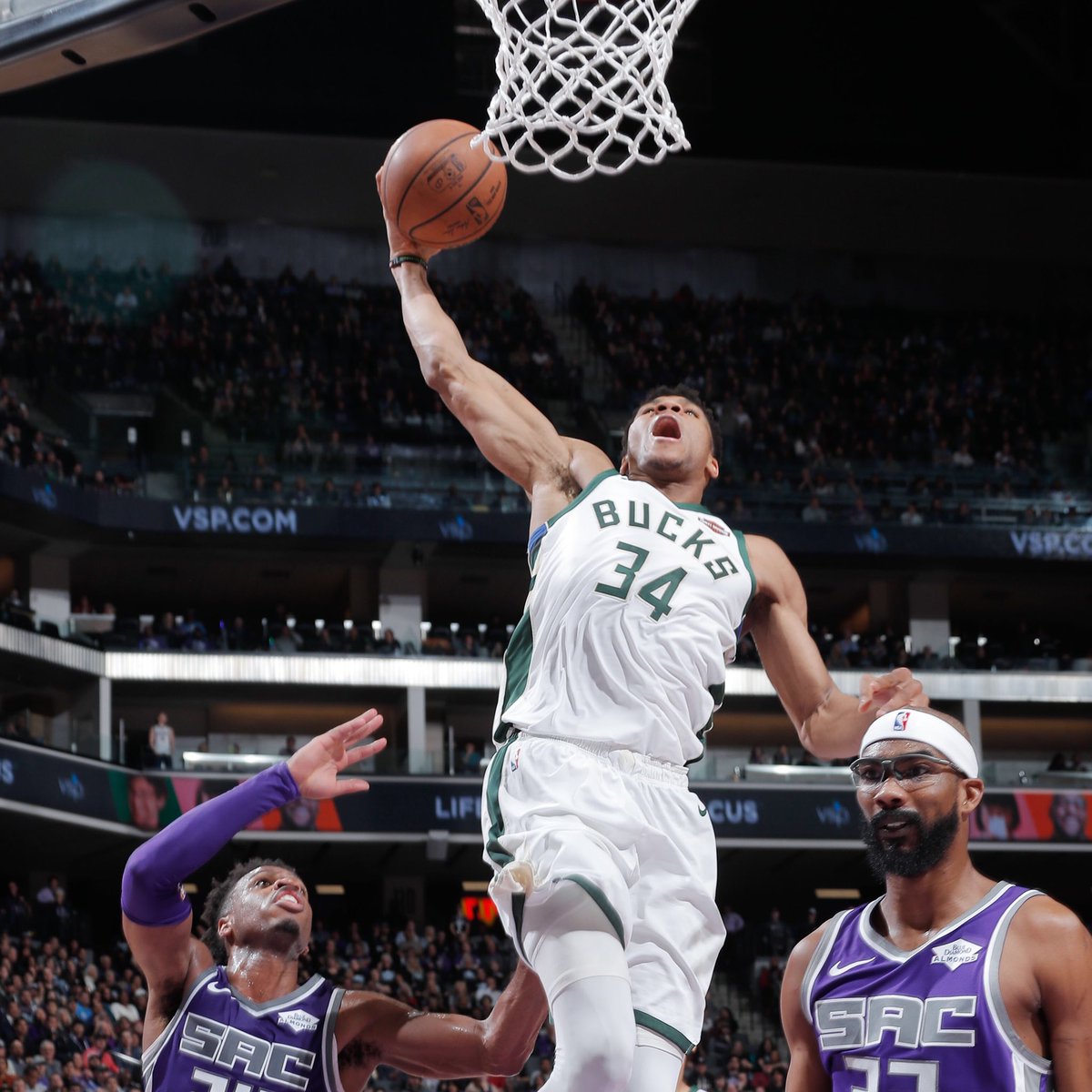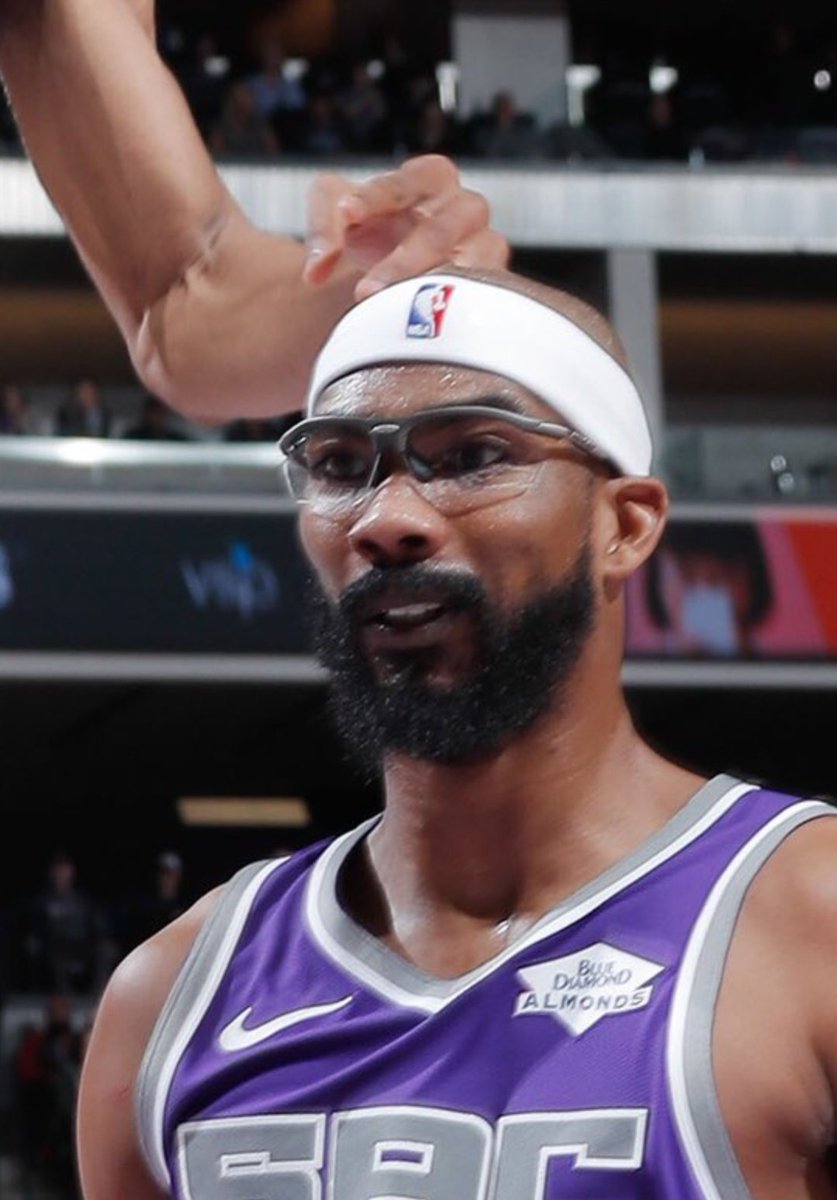 Complacency; Does D-Wade really need to retire?
Had 25 points off the bench, including, including the game winner over the Warriors
"Yes. Go out on top, man" – Spears
"When I talked to him a couple of weeks ago, he sounds like somebody that's ready to go" – Spears
"He's doing it on his own terms" – Ogwumike
Let's…
D-Wade's most iconic game-winners!
3) 2009: vs Nets

2) 2005: vs Knicks

1) 2009: vs Bulls

Moving on…
Blame Warriors bad start on South Beach?
Amin on yesterday's show:
"I'm not telling veterans what to do but always bet on a team when they have a day off in Miami" – Spears
"They can lose that game. They could have lost by 24" – Elhassan
"They've been playing down more than they have lately this season than years before. They're letting teams hang around in ways that does not help them" – Ogwumike
---
Kobe talks new sports-fantasy series with Marc J. Spears (The Undefeated)
---
Second Half
Should Kyrie be more concerned with seeding?
"He should be absolutely be more concerned about the seeding. He's talking about the playoffs because he knows that they play better and the number one thing with big games and the Celtics and the playoffs is that they are finally on the same page. Everyone cares about winning instead of their personal performances. They are in the 5th position. Home is going to help them" – Ogwumike
"It's cool for Kyrie to not to be concerned about the seeding because he's been through everything. Most of their team is young. They haven't gone through these things before. They need home court just to settle them and make them play. Kyrie is fine, but I can't speak for everybody else" – Spears
Bagley's injury hurt Kings postseason chances? (Currently 2 games out of the 8th spot in the West)
In February, he's averaged 18 points and almost 10 rebounds in 30 minutes of action
"He'll be fine. If he is out, Harry Giles can put the band aid on to get the Kings through it until he gets back" – Spears
"They're more poised to step up in his absence" – Ogwumike
"This team is a little deeper than people think. They'll figure it out" – Spears
Assuming the Spurs are in the playoffs, which one of these teams makes the playoffs: Kings, Lakers or Clippers?
Ogwumike: Kings
"They have the game advantage. This season matters to them"
Spears: Kings
"The reality, eventually, is going to set in on the Clippers talent and the Kings will jump over them"
---
Bucks PG, Malcolm Brogdon, aka "The President" joined the show!
Brogdon on his Hoops2O foundation where money was raised and awareness for clean water in East Africa
How will Bucks measure success this year?
"Were focused on finishing the season strong but getting out of the first round. That's been a knock on us in the past couple of years" – Brogdon
How much do other Bucks care about Giannis MVP campaign?
"He's grown as a player, but as a leader vocally, leading by example. He's been even better this season" – Brogdon
"Giannis does care" – Brogdon
Motivation to join NBPA executive committee?
"They're doing great things. That's sort of the future for the players and the NBA" – Brogdon
"It's important to make sure that the players are taken care of" – Brogdon
Giving advice to young kids on how to shoot free throws well (Brogdon is leading the league in free throwing shooting percentage at .936 as of Feb. 28)
"Free throw shooting is about confidence and repetition. The more repetitions you shoot, the more confidence you'll build" – Brogdon
"That was not a fake DHO, I was trying to hand the ball to Jabari because I was panicked at the end of the shot. Jabari didn't want it" – Brogdon
On whether he expects the Lakers to come out and give the Bucks a fight (Friday night):
"For sure. They'll be hungry. They have LeBron James. But were hungry" – Brogdon
On whether he's worried about Giannis' load:
"He is the Greek Freak, but I also think he's human. But we have a coach [Mike Budenholzer] that manages our loads really well, that plays us a certain amount of minutes really every game" – Brogdon
On whether everyone is underestimating what Eric Bledsoe is doing:
"No. He's been terrific" – Brogdon
---

February 28, 2006 – Lamar Odom (Lakers) posterizing Dwight Howard (Magic)!
---
Ice Trae
Trae Young 1st rookie since Iverson to score 35+ in back-to-back games
Had 36 points vs the Timberwolves; First Hawks player to score 35+ points in back-to-back games since Stephen Jackson
"They [the doubters] shouldn't have been sleeping from this kid from the beginning" – Spears
"Trae Young is just another sensational rookie. It's just that Luka Doncic has all the hype" – Ogwumike
NBA to MMA
Royce White to launch MMA career
"If this is a release for him, I'm all here for it" – Ogwumike
Kobe on Zion: "If he's healthy, he should go play"
"Don't give up the season and go to the NBA. That's the mamba mentality. You made a commitment, you finish the commitment" – Spears
"Everyone knows what Zion means to the college game right now. He chose Duke for a reason and he should see it out and play" – Ogwumike
"The smart answer is sit out" – Ogwumike
76ers not rushing Embiid back?
Sixers currently in 4th place in the East
Brett Brown on whether he's using the standings as a barometer as to whether or not rushing Embiid back should be done:
"I would. But it's better to have him in the playoffs" – Ogwumike
"Getting Tobias Harris is good. Having him there is a boost you can have for you team" – Ogwumike
"I'd rather have him be healthy later than be healthy now. I need him ready in the postseason" – Spears
"In a weird way, him sitting out makes it a little easier for Tobias Harris and Jimmy Butler to get comfortable" – Elhassan
"If he's healthy now, I don't see any benefit in not playing him now" – Ogwumike
Heat at Rockets
Expect another long 30-point scoring streak for Harden?
"It's over. CP is back. James is a phenomenal passer that he doesn't need to do that. He can make his teammates better and make it easier on him" – Spears
"The pressure is off and that's the best thing for the Rockets" – Ogwumike
---

Dirk welcomes Jason Witten back to Dallas Cowboys
As for Dirk's own potential retirement:
"I'd love to be there for the young guys one more year. But I think it depends on how the body feels"